How to Stay Warm at Your Winter Wedding
To create a nice background for shooting, we have some creative backdrop ideas that would add a custom touch to your space and take your dижcor to the next level.
Cloth Designs
Be open to textures иC three dimensional paper flowers, sequins or fabric иC all create attention-seeking details. A subtle, minimalist pattern as this is great for dressing up area behind the bar or the cocktail lounge.
Ribbon Cascades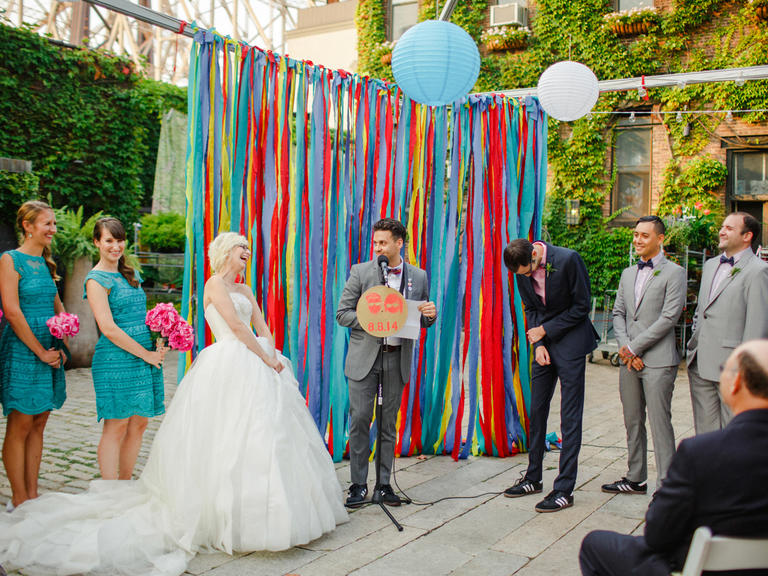 A beautiful cascade of ribbons in different colors would work as a fun and personalized backdrop. Add openness to the space by keeping some distance between the ribbons.
paper Flowers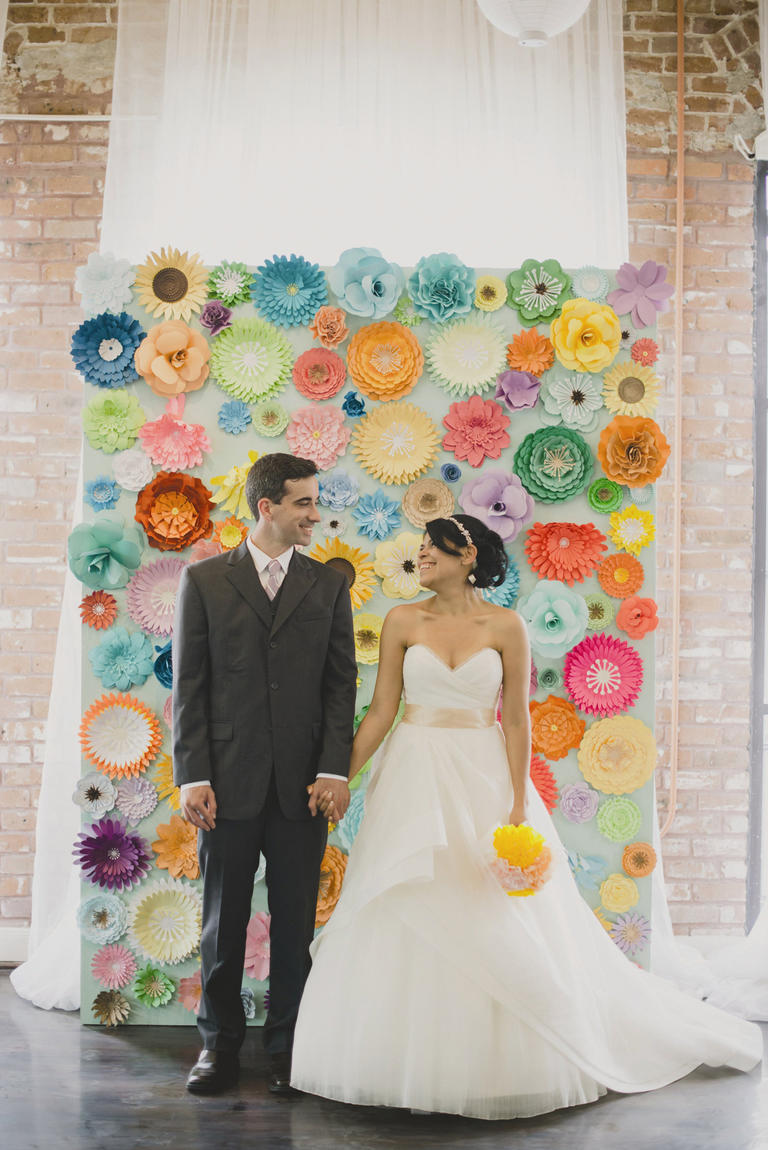 Use your wedding colors in the backdrop or take the playful route by throwing in a mix of colors. A wall full of colorful paper flowers would surely make any space attractive.
paper Triangles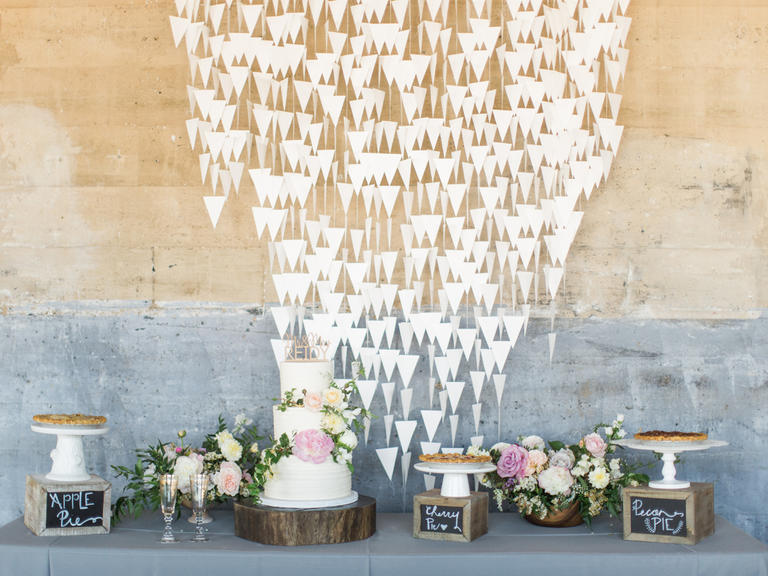 Add a modern touch to your urban space with geometric cutouts like these paper triangles which look contemporary in any setting. This type of backdrop is ideal for tempting dessert display.
Macramиж Art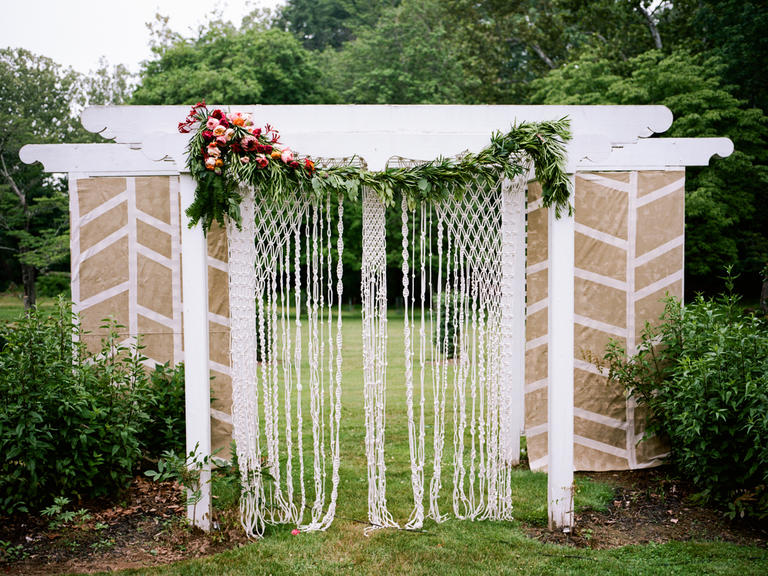 Capable of hosting more than one pattern in a single piece, Macrame designs are great ways to catch guest attentions. If you want to dress up more, you can add a string of flowers above it to create fantastic element for your wedding venue.
oversize Canvas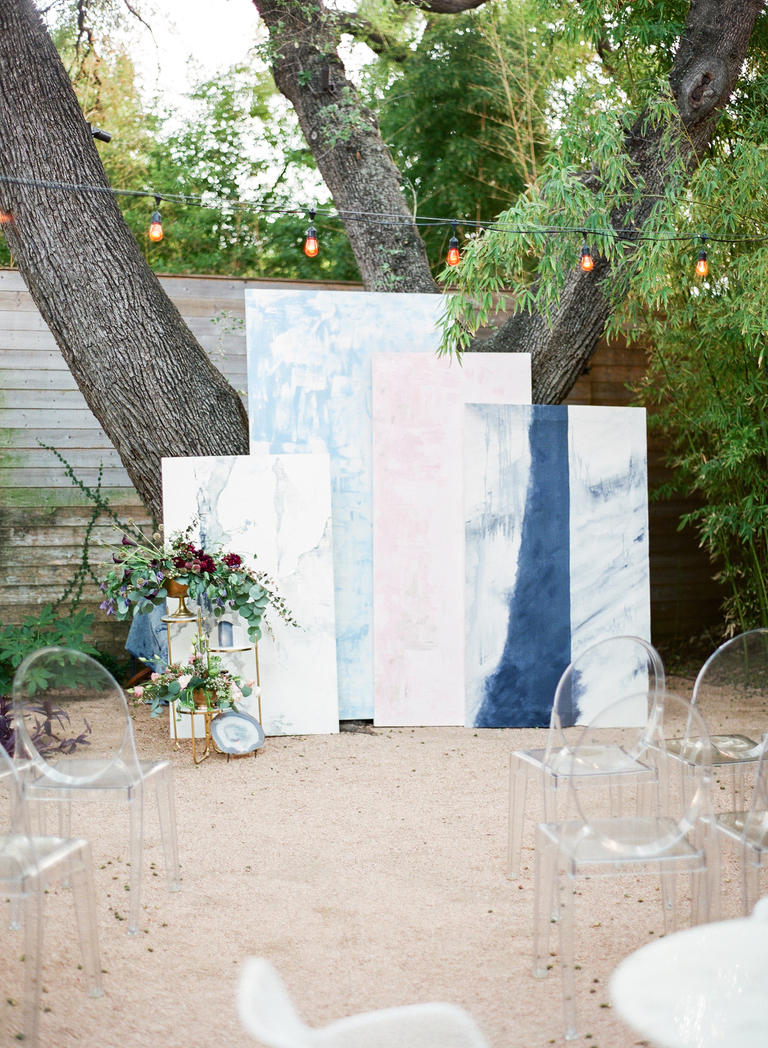 Consider putting together some art pieces to use as a backdrop for your space. In addition to creating a unique look, these canvases form newlywed nest dижcor.