just Married 7 Cool Wedding Getaway Cars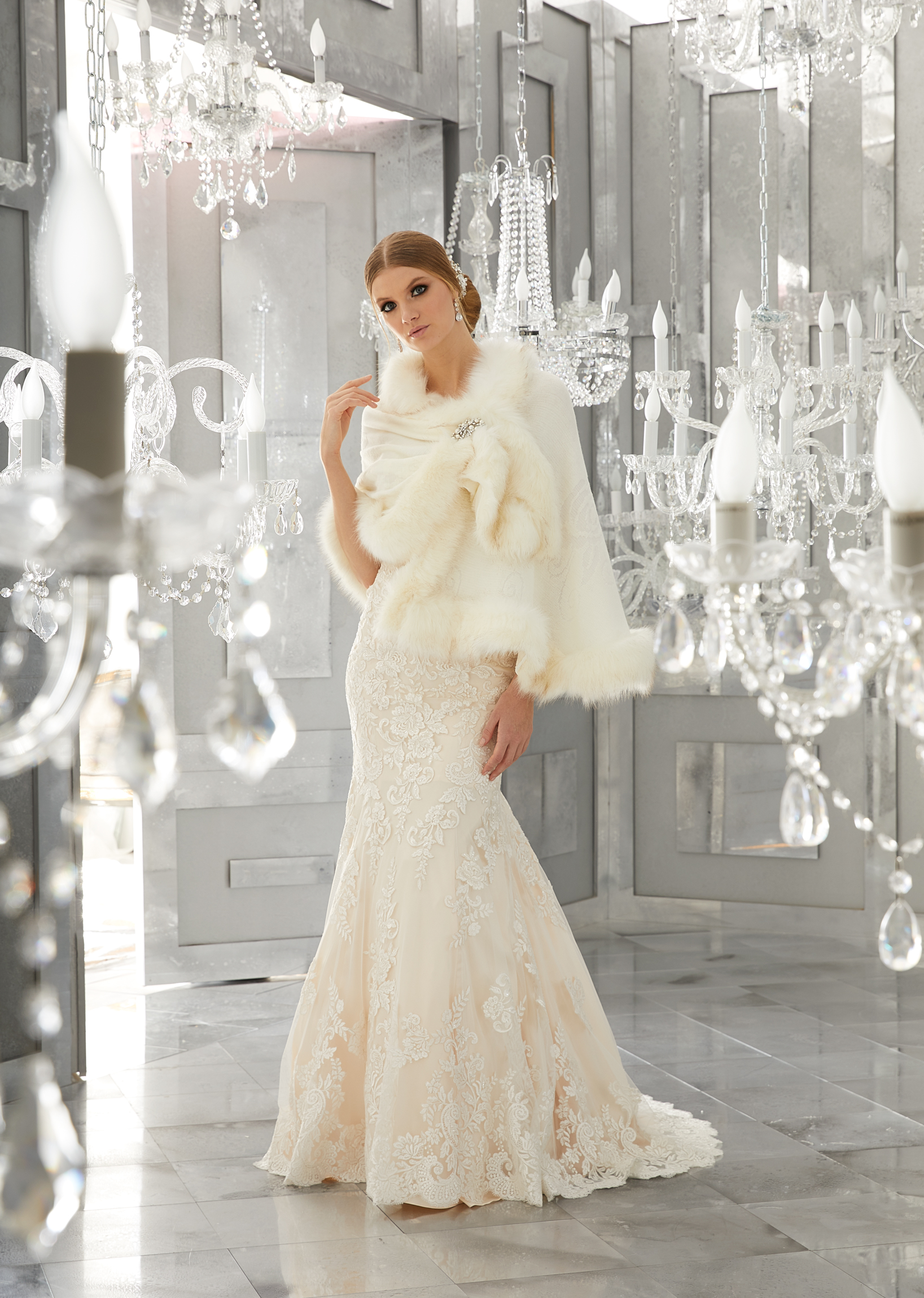 Dear winter brides, staying warm and stylish doesn't have to be an oxymoron. And with temperatures still in the low 30s and 40s, your beautiful long-sleeve winter wedding dress would probably not be enough to keep the cold away during your whimsical snowy photo shoot . That's why shopping for a chic and cozy topper should be on your pre-wedding to-do list.
"We love the idea of bucking tradition and throwing on a structured leather jacket to get a laid back bride feel," say Tara Lauren designers Tara and Shaina Healy. "or, if youore expecting just a little chill, a blousy lace topper is a very chic way to get a little coverage and get two looks on your wedding day." The added plus, according to the sisters, is either option can be used after the wedding.
Bridal designers Valerie and Stephanie Chin of Val Stefani agrees. A beautiful bridal top or a cozy bolero could make your wedding day look a lot more versatile. "Convertible styles are great because they offer brides the choice on how to style their gown," they add.
If you are a fan of luxurious furs, then you're in luckjMadeline Gardner of Morilee , recommends a fur or a faux fur wrap decorated with a crystal pin or pearl strands to tie and hold it in place. It will accent your gown and keep you warm . The designer likes crystal and silver accents in jewelry and accessories because they add to "the sparkle of light that projects in the winter."
"I also love the look of a white wool coat possibly with a pink ribbon sash or a warm silver satin to wrap the waistline," says Gardner. "And a beautiful cashmere wrap can be both dramatic and elegant."
now that you've read what the pros are saying, peruse some of our favorite bridal cover-ups.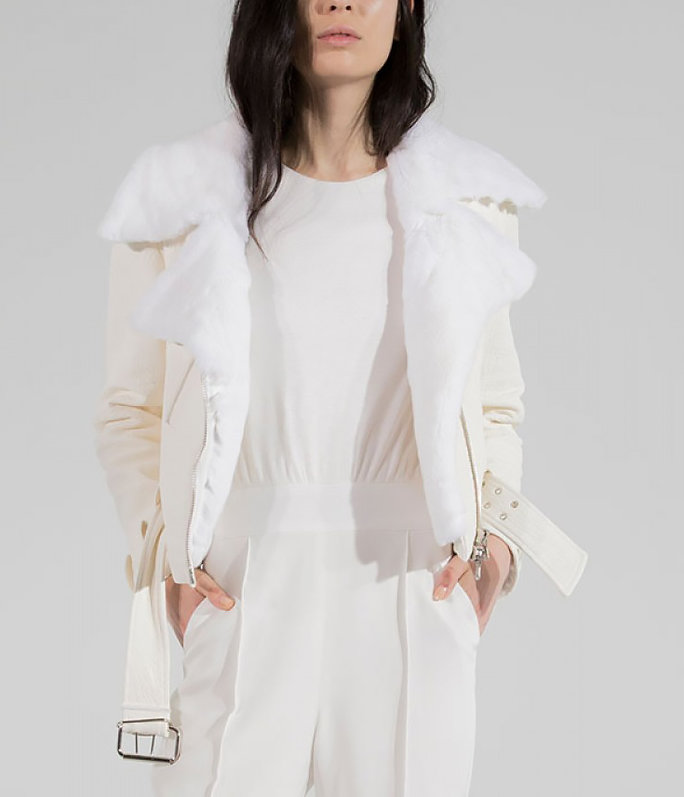 1.

Houghton nYC Deanie jacket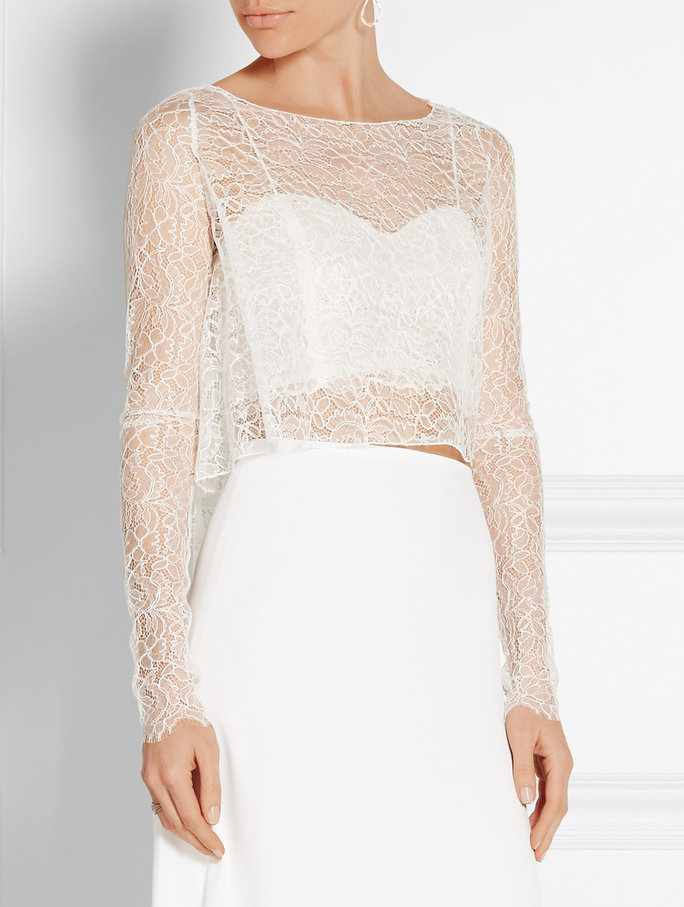 2.

RIME ARoDAKY Asymmetric Lace Top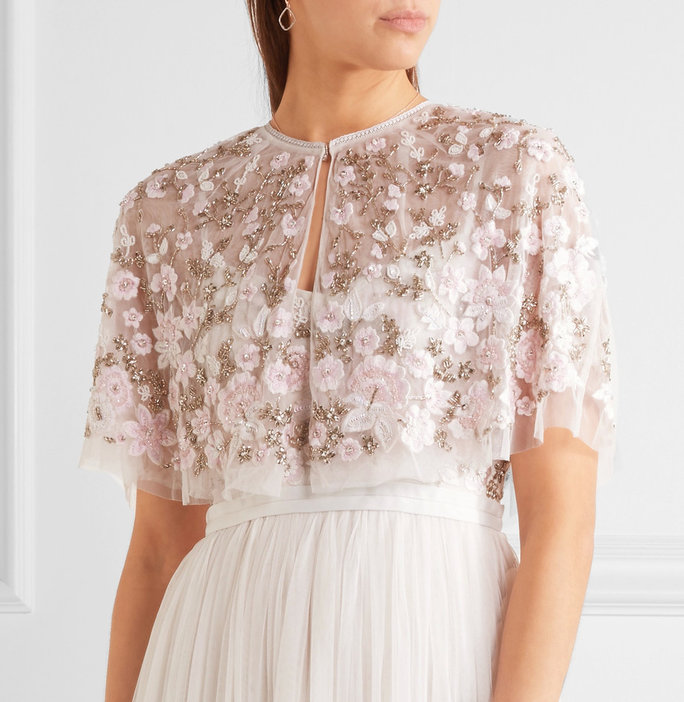 3.

nEEDLE & THREAD Lace-trimmed embellished tulle cape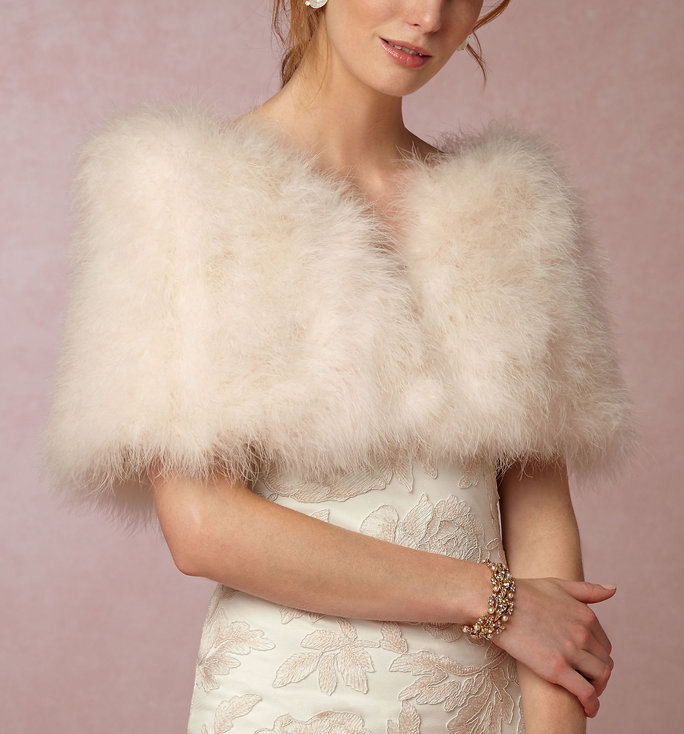 4.

BHLDn Antoinette Wrap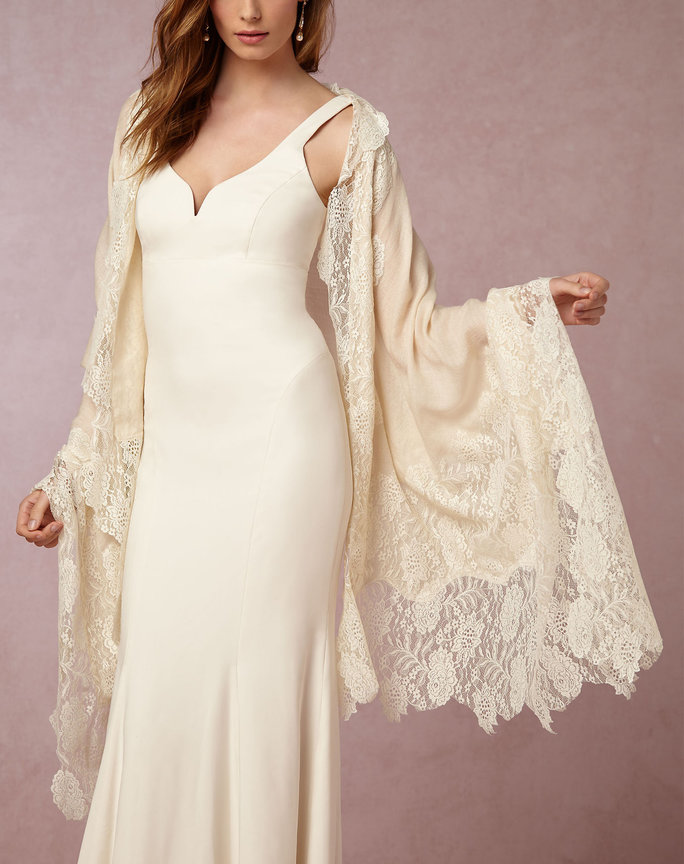 5.

BHLDn Aletta Wrap